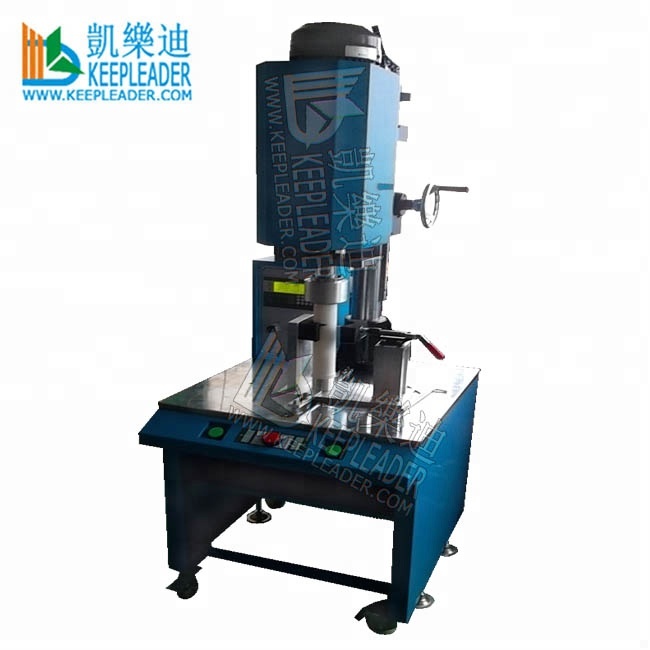 Product description
---
Plastic spin welding gun

Mainly introduction

Spin Welding is a frictional welding technique capable of producing strong, air-tight welds in thermoplastic parts with a circular-axis joint. In this process, friction occurs by rotational motion controlled by either a servo electro-magnetic or pneumatic powered motor or motor control system which regulates the RPM (Revolutions per Minute) and motion control of the system

Mainly application

PP/PE/PVC/nylon filter/water filter/medical filter/oil filter/cup welding and any other circular/tubular shape plastic parts welding to get water-proof and air-tight welding effect, Auto & Motorcycle Filter, Auto & Motorcycle Filter, RO water purifier filter, Water jug and round work pieces

Character

Ability to weld parts with circular joint that are not easily welded by ultrasonic.

Relatively fast cycle times when compared with other methods.

Compatible with most thermoplastics

Ideal for welding of PP and PE material

Ability to weld several dissimilar materials.

No consumables, fumes or emissions.

High strength, hermetic welds are typical.

Heat confined to weld interface.

Easily automated.

Low cost, quick change tooling.

Low maintenance.

Low power consumption.

Parameter

model

KLP-3200

System control

PLC

Maximum diamter

250mm

Power

1 Phase 220 V/380 11A/3P

Dimensions

L750mm*W800 mm*H1950mm

Net Weight

400 Kg

Servo Motor

Heating Evenly

Air pressure

5kgs/cm*cm

capacity

10-15pcs/min

power

3200w/2600W
MFR: KEEPLEADER has modified and designed machine to accommodate our customers' unique and special requirements, pls contact KEEPLEADER for tech assessment with your app.
Function illustration
---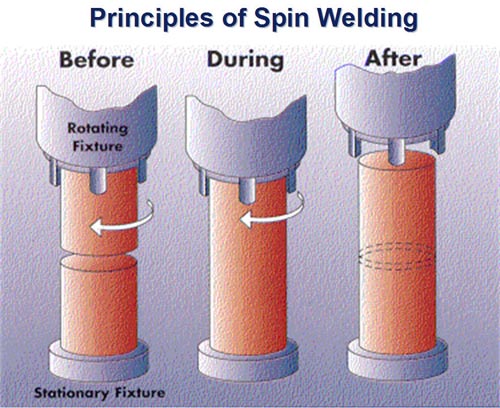 FAQ
---
How can I buy good quality Plastic spin welding gun machine
Firstly: with on line or email conversation, to check the supplier is professional or not, if the supplier has ever supplied the similar machines to other buyer, will be better, don't save time on studying, don't stop asking questions before order, more time and efforts you spend, more you can get on the purchasing
What is the auxiliary equipment for Plastic spin welding gun machine?
It need one air compressor and necessary tooling, KEEPLEADER ™ can also make the tooling according to your welding products, the buyer need to provide samples and 3D drawing
I never use Plastic spin welding gun machine before, how can I operate it?
For small machine, under 10kw, it is easy, KEEPLEADER ™ will provide user manual and train video, also have on line service to resolve any problem
For big machine, example: 50~100kw, Engineers of KEEPLEADER ™ will come to your country, help to install the machine, and train your workers. Buyer also can come to China 1~2 days for necessary Factory training before shipment
Does KEEPLEADER also makes the tooling?
Yes, KEEPLEADER ™ has tooling department, can do customized, please provide samples and 3D drawing of igs format after order
What information does buyer need to provide in advance?
Please let KEEPLEADER ™ know, 1: material, 2: thickness, 3: size of your products, 4: sample picture, 5: purchasing budget
Does KEEPLEADER has messenger for on line service
Skype: keepleader
Whatsapp:+86 13590415784
How long is the warranty time?
One year